Taxon: Bretschneidera sinensis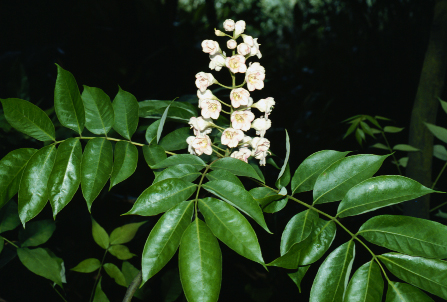 Upper portion of branch showing inflorescence. Taiwan, Taipei Xian, Yangming Shan National Park. Along road from Chutzu-Hu (Bamboo Lake) to Tayiokeng Recreation Area. 430 m. Mixed broad-leaved evergreen and deciduous forest with Cyathea, 21 Apr 1993, C. I. Peng 15381 (HAST).
Location: Taiwan
Credit: Photo by C. I. Peng.